Investigative Journalists in Africa
On the occasion of the murder of the investigative journalist Ahmed Hussein-Suale in Accra on 16 January this year, we report on African journalists who uncover corruption in politics and business.
The Stars in Investigative Journalism in West Africa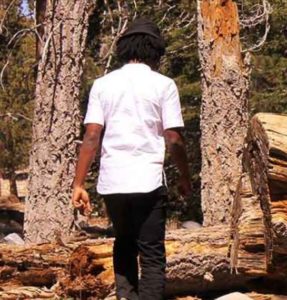 Anas Anayarema Anas is the star among the investigative journalists in Ghana. He overthrows politicians, judges and football officials: Anas Aremeyaw Anas is part of a small but growing professional group in Africa. He founded "Tiger Eye I.P.", a secret group of journalists who uncover the corruption of governments and institutions. They finance themselves through crowd funding, sometimes working with the police or with international press agencies such as the BBC.
The Activities of Tiger Eye
In a remarkable research, the group found 34 Ghanaian judges guilty of corruption, trafficking of children and prostitutes, and murders of albinos. Anas often disguises himself for his research, slipping into the role of a mentally ill person and spending several weeks in a psychiatric clinic. Ana's life insurance: He and his collegues hide their faces in public interviews with hats that have hundreds of threads with plastic beads covering their faces. "Anonymity is my  weapon," Anas said at the beginning of 2018 in an interview with the TV station KTN, "I call the 'Bad Guys' by their names and bring them behind bars. That's not conventional journalism. It's my understanding of what journalism should be."
Investigative Journalists, the modern Folk Heroes of Africa
Journalists like Anas are particularly important as a regulatory force in Africa. Many African countries remain de facto one-party regimes, dominating both government and parliament. This means that the people's representation's ability to  control the government is limited. The law enforcement agencies are not always independent either. Anas and his Tiger Eyes see themselves as the fourth force of the government. They are something like the fourth power in the state and enjoy the support of the masses. But the protection unfortunately does not always work. That's what happened in the last case of corruption that a member of Tiger Eye uncovered.
Corruption in West African Football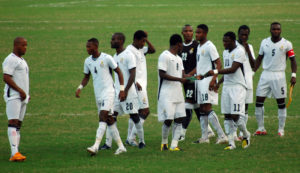 Recently, Tiger Eye has caused a stir with its research on corruption in West African football. Anas and his team spent two years researching corruption in West African football for the BBC. Especially in Ghana, he and his team had repeatedly offered referees and officials money to influence the outcome of matches. Most accepted. In the end, Ghana's president of the national football association  resigned and dozens of referees were banned. Tiger Eye did a documentary about its research entitled "Number 12", which had its premiere in June 2018. The crackdown followed earlier this year: On 16 January, a member of Tiger Eye – Ahmed Hussein-Suale – was found shot dead near his home in Accra. Ghanaian police believe he was murdered for his critical reporting. In addition, Ghanaian politician Kennedy Agyapong started a campaign to spread the word that Tiger Eye's team had attacked him with their under cover methods. He publicly called for Anas to be hanged and made sure that Hussein Suele's face, in particular, became publicly known through a private TV station.
To be continued… in the next months we will report on investigative journalism in South Africa
Angelika and the team of africa4teens